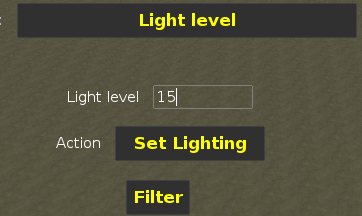 Calling all Map-Makers!
ZapCloud Studios presents their very first download through the form of an MCEdit Filter!
Description:
The following filter eliminates all need for any light sources within the game. By simply selecting an area in MCEdit and applying the filter, you can set the selection to any light level or reset it to its original value!
Adapted from @TexelElf's Lighting Bug Filter
If you have an ad blocker installed you'll have to pause it, or the link won't work